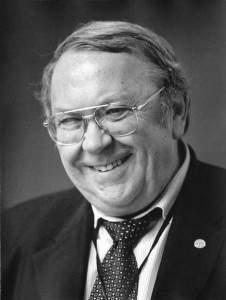 Vladimir E. Fortov passed away on 29 November 2020 in Moscow at the age of 74 due to Covid-19 infection. Academician Vladimir Fortov was a world-renowned Soviet and Russian physicist. He was an oustanding and pioneering member of the thermophysics community. His scientific achievements in high-energy-density physics, plasma physics, shock waves, detonation, and, more generally, the physics and chemistry of extreme states of matter, are tremendous. He authored over 500 papers and 30 books. His scientific achievements have far-reaching implications for industrial power engineering, space physics, contolled thermonuclear fusion, rocket engineering and many other applications.
Vladimir Fortov was a member of the Editorial Board of High Temperatures-High Pressures; he supported our journal continuously since the early times of its existence.
Among his numerous professional commitments Academician Vladimir Fortov served as a Member (1991-) and Director (2007-2013) of the Joint Institute for High Temperatures and as President (2013-2017) of the Russian Academy of Sciences.
In recognition of his valuable contributions to research and research funding, Vladimir Fortov received many honors, among them the Bundesverdienstkreuz Erster Klasse from Germany, the Légion d'Honneur of France and the Queen Victoria Commemorative Medal from the UK. He was also awarded 12 honorary doctorates from prestigious universities all over the world.
All colleagues who met him at conferences, international scientific committees or editorial board meetings, remember Vladimir as a good friend, an outstanding scientist and a very nice person.
The Editors and Publishers would like to extend their sincere sympathies to Vladimir Fortov's family and friends.