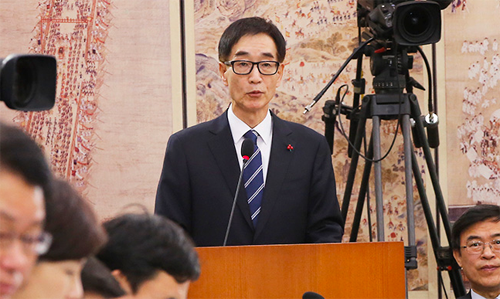 International Journal of Transport Phenomena regional editor Joon-sik Lee was appointed South Korea's Minister of Education and Deputy Prime Minister for Social Affairs on December 21, 2015.
After gaining approval from parliament on January 7, he was sworn in on January 13, 2016.
The Korea Herald reports Lee, who received his bachelor's and master's degrees from Seoul National University, and his Ph.D. from the University of California, Berkeley, "has a reputation for being a peacemaker and a communicator, which observers are expecting may play a part in the addressing the standoff over key education policies between the conservative government and largely progressive local education offices."
The Korea Herald report adds, "As one of country's two deputy prime ministers, Lee will also be expected to coordinate policies related to culture, education and overall social affairs."
According to The Korea Times, "Reform of higher education is also one of the minister's priorities. The ministry has been spearheading efforts to consolidate universities in recent years, and also pushing for them to form close ties with the private sector. The new minister had pursued a similar goal during his time at Seoul National University."
Before his appointment, Lee was a member of South Korea's Presidential Advisory Council on Science and Technology.