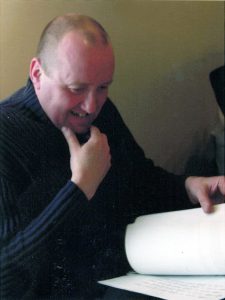 It is with great sadness and loss we report the passing of Ian Mellanby. Ian was the driving force behind Old City Publishing. His friendship, quick mind and joie de vie will be missed by all who knew him.
Ian had a wonderful passion for life. He was a publisher, PhD, recording musician, golfer, car enthusiast, angler, a Leeds United and Philadelphia Union supporter, and a true Yorkshireman to the end.
He is mourned by his daughter, wife Barbara, mother Pauline, sister Karen and his friends and colleagues at Old City Publishing.